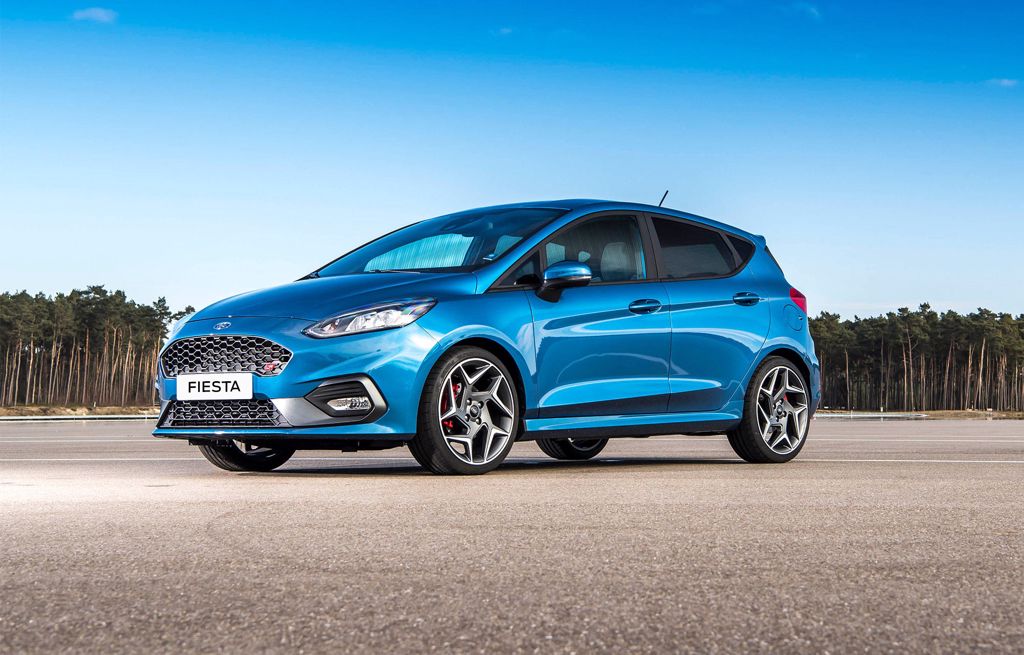 Ford Fiesta ST to join NZ Ford Performance line-up in 2019
New-generation Ford Fiesta ST hot-hatch to join New Zealand Ford Performance line-up in first half of 2019.
The New Ford Fiesta ST will go sale in New Zealand in Q2, 2019, to offer enthusiasts a fun-to-drive, dynamic and advanced hot-hatch as part of the Ford Performance range.
The Fiesta ST builds on the passion and enthusiasm of the outgoing model, as well as the Focus ST, Focus RS and Focus RS Limited Edition
Fiesta ST will feature a more powerful EcoBoost engine, a manual transmission as well as advanced chassis technology to combine innovation and driving enjoyment in an accessible, sharply priced Ford Performance model
Ford Performance innovation and technologies focus on developments in aerodynamics, light-weighting, electronics, powertrain performance and fuel efficiency
AUCKLAND, April 17, 2018 – New Zealand enthusiasts will be able to buy the new-generation Ford Fiesta ST in 2019. The fun-to-drive, dynamic and innovative hot-hatch will arrive in local showrooms in the second quarter of 2019 to join the Ford Performance line-up, alongside the new 2018 Ford Mustang and first-ever Ranger Raptor.
The existing Fiesta ST is the winner of numerous motoring awards around the world, with 22 awards globally in its debut year. The existing Fiesta ST, at launch, earned more honours than any small performance vehicle from Ford ever upon its arrival – it was only beaten by the latest Ford Focus RS.
"It's the Jack Russell of cars; boundless energy and fun in a small package," said David Herbert, Marketing Manager Ford New Zealand. "The new Fiesta ST will no doubt be hotly anticipated by enthusiasts around New Zealand; for those who enjoy driving and see driving as something far more than just getting from A to B."
"In fact, the Fiesta ST, with its sharp handling and overall terrier-like performance, would win over even the most ardent A to B person!"
The next generation Fiesta ST is the most compact model in the Ford Performance line-up and has been created to bring driving thrills and involvement like no other. Built in Germany and based on the highly-praised seventh-generation Fiesta – the current World Rally Champion with Ford Performance partner, UK-based M-Sport – the 2019 Fiesta ST is powered by a 147kW[i] three-cylinder turbocharged engine from Ford's award- and race-winning EcoBoost engine line-up, matched exclusively to a six-speed manual transmission.
The Fiesta ST is also renowned for its chassis dynamics, with its dynamic ability, driver involvement and point-to-point real-world performance developed even further for the new generation.
Ford Performance
The Ford Performance global organisation serves as an innovation laboratory and test-bed to create unique performance vehicles, parts, accessories and experiences for customers.
This includes developing innovations and technologies in aerodynamics, light-weighting, electronics, powertrain performance and fuel efficiency that can be applied more broadly to Ford's product portfolio.
"Next generation Fiesta ST customers will benefit from innovations developed by Ford Performance for the Ford GT supercar and Focus RS hot hatchback, including high power EcoBoost and Drive Mode technologies," said Dave Pericak, global director, Ford Performance. "Working as one unified Ford Performance team helps us better deliver our core fun-to-drive experience and democratise sophisticated performance-enhancing features for every customer."
Further details of the Ford Fiesta ST will be announced closer to the its on-sale in 2019.
[i] Power figure from overseas model. NZ specification may vary.
News