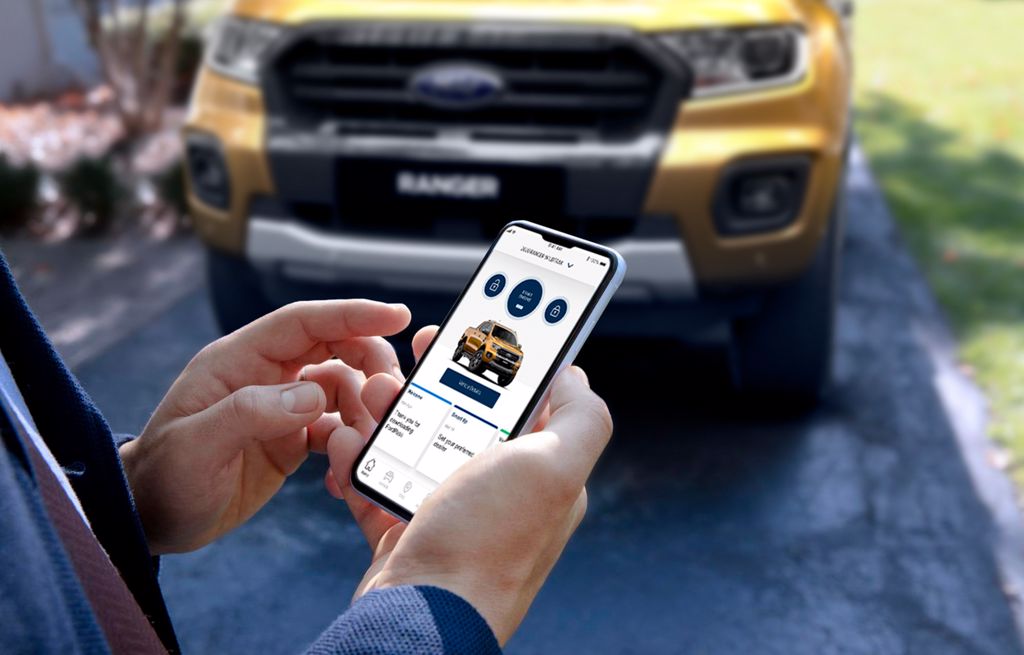 FordPass Connect Arrives in New Zealand
FordPass Connect Arrives in New Zealand, With Ford Ranger, Everest And Transit Leading Connectivity Push, FordPass App Now In App Stores
FordPass Connect has arrived in New Zealand with FordPass Connect-equipped 2020.75MY Ford Rangers, 2020.75MY Everests and 2020.5MY Transits in showrooms this month, ahead of being standardised across the entire Ford line-up with each new model year release.
When FordPass Connect Modem and App are paired, the 'connected car' experience enables key features including Remote Lock/Unlock, Remote Start (auto only), Vehicle Status and Remote Vehicle Monitoring, Live Traffic Updates, Vehicle Locator and Vehicle Health Alerts.
FordPass smartphone app simplifies the ownership experience, with easy access to key vehicle information including warranty details and owner manual, roadside assistance contact number, and online service booking (at participating dealers).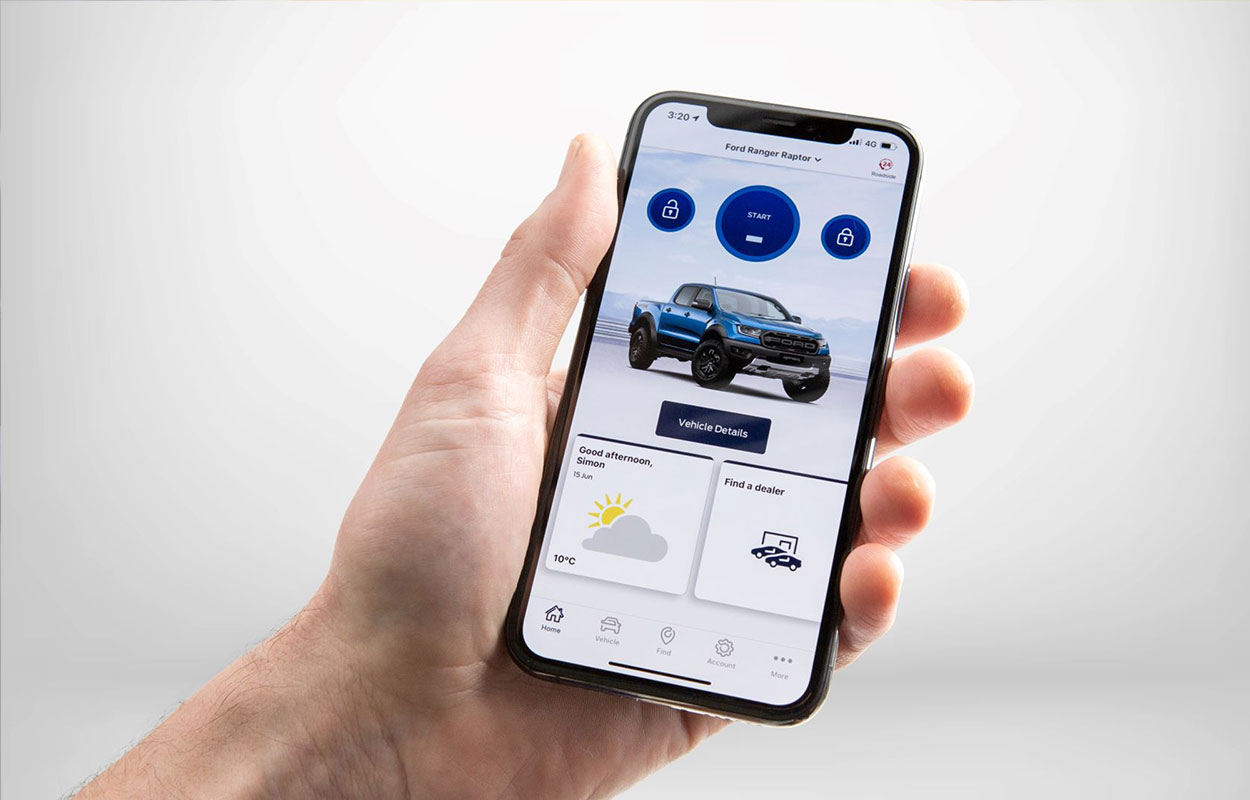 AUCKLAND, New Zealand, 16 July 2020 – New Zealand customers can now experience FordPass Connect, with the first 'connected' 2020.75MY Ford Rangers, 2020.5MY Transits and 2020.75MY Everests arriving in dealerships across the country. The FordPass Connect embedded modem pairs with the FordPass smartphone app to unlock a range of new connected services[i].

"FordPass Connect is another way we're bringing smart, simple-to-use real-world technology into the hands of Ford owners and their families," said Simon Rutherford, Managing Director, Ford New Zealand. "FordPass Connect makes life simpler and easier, and as our best-selling vehicles in New Zealand, we've chosen Ranger, Everest and Transit as the first to offer this innovative technology as standard."
The FordPass app is now available for download free of charge for Apple and Android devices, with immediate benefits for customers with compatible Ford models. Going forward, all Ford new model year releases will arrive fitted with FordPass Connect, with full line-up coverage to be achieved by early 2021.
"Whether you're a young family, small business or just like the convenience, FordPass Connect can really make so many day-to-day tasks easier," said Garth Thomas, Mobility and Connectivity Manager, Ford New Zealand.
In addition to FordPass Connect, every new Ford model release will include a comprehensive suite of technology for a seamless, convenient vehicle experience. This includes SYNC 3, enabling Apple CarPlay and Android Auto, voice-activated sat-nav as well as Autonomous Emergency Braking across the entire Ford line-up.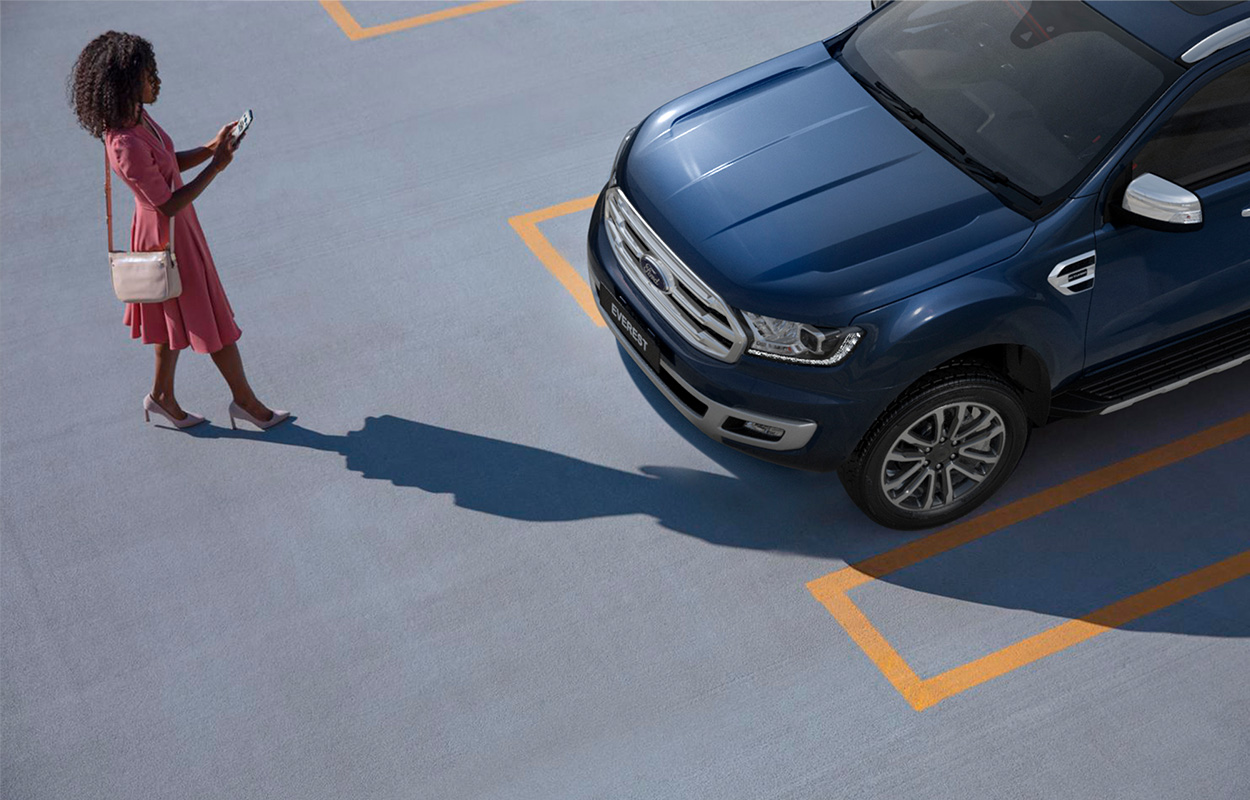 FordPass: joining the dots so you don't have to
When used together, key features of FordPass and FordPass Connect include:
Vehicle Status and Remote Vehicle Monitoring: Through the FordPass app's Vehicle Status feature, owners can check their vehicle's key variables including fuel level, tyre pressures (where digital read-out tyre pressure monitoring system is fitted) and mileage through the convenience of their smartphone.
Remote Start and Stop[ii]: Using the FordPass app, drivers can start their vehicle's engine from home, the office or elsewhere via smartphone, enabling the vehicle's cabin to commence heating or cooling to the last known setting. This helps ensure a cool, comfortable interior on a hot summer day, or a de-iced, warmed and inviting vehicle in winter. The vehicle is ready to be driven once the driver arrives with the key.
Remote Lock and Unlock: Drivers can lock and unlock their Ford remotely, meaning they don't have to rush back to their cars to check if they have remembered to lock their doors. This also allows drivers to let passengers into their vehicle regardless of whether they are there or not.
Live Traffic Updates[iii]: The Live Traffic Update capability delivers ongoing, instant traffic updates to provide more accurate, convenient navigation in congested areas. It includes comprehensive traffic information, and offers an alternate route when detecting congestion and heavy traffic conditions.
Vehicle Locator[iv]: Courtesy of a map and location tracker in the FordPass app, drivers can find their way back to their vehicle in a busy parking area without the need to remember exactly where they parked it. This is even more convenient where you share your vehicle with one or more members of your household.
Vehicle Health Alerts: The FordPass app capability extends to Vehicle Health Alerts, which can be sent directly to a smart device pre-empting service needs, general maintenance such as a washer fluid low alert, and more. The alert is designed to identify specific issues and even recommend a course of action.
Customers can access additional information on FordPass Connect at ford.co.nz/fordpass, or download the FordPass app from the Apple App Store or Google Play.
[i] Use of FordPass is subject to the FordPass Terms and Privacy Policy and the Connected Vehicle Terms and Privacy Policy available on ford.co.nz/fordpass and requires a compatible mobile device, internet access and software (including software updates from time to time). The user is responsible for internet access, mobile network data and voice call services required for use of the FordPass App on their mobile device, including associated fees. The FordPass App and FordPass Connect modem can only work when both are connected to the telecommunications network. Ford cannot guarantee that FordPass will be in fully operating condition at all times and the FordPass App may be unavailable or particular FordPass services interrupted. Ford is not responsible for any limitations or restrictions of the telecommunications network or of the user's mobile device.
[ii] Remote Start and Stop on Automatic variants only. Use responsibly and only in well ventilated areas where you are aware of your vehicle's surroundings.
[iii] Live Traffic is included with FordPass Connect for the first three years, starting on the Ford Express New Vehicle Warranty start date, and is only available on models equipped with embedded SYNC 3 Satellite Navigation. On Transit vehicles, Live Traffic not available before October 2020.
[iv] Vehicle locator only available when Vehicle Location setting is on.
News