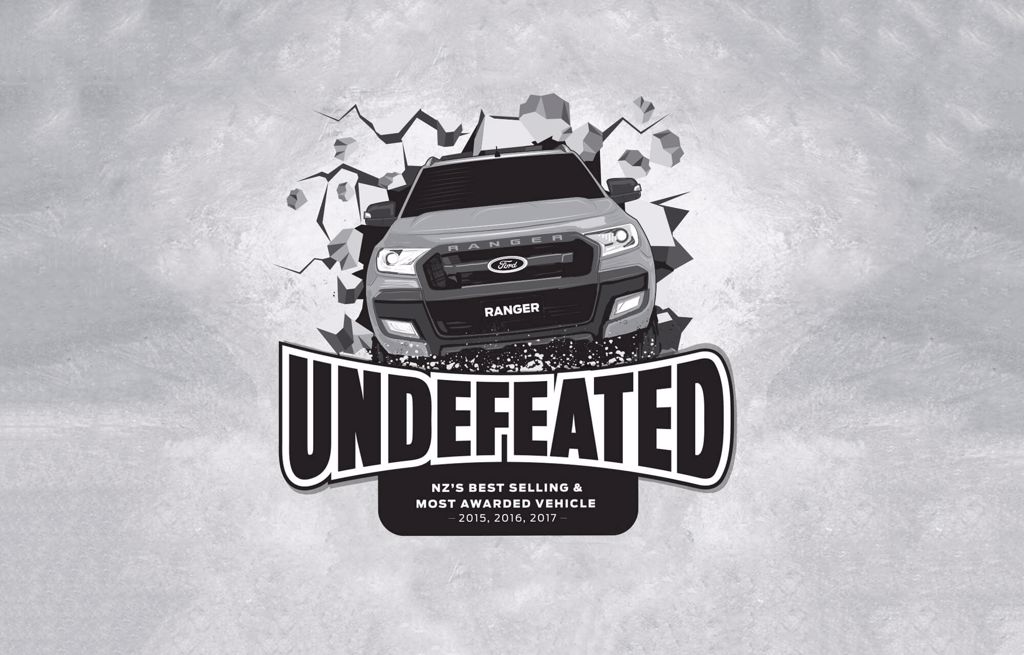 Ford Ranger is overall Kiwi favourite for third year in a row
Ford Ranger is overall best-selling vehicle in 2017, the third year in a row, and best-selling ute for the fourth year in a row
Ford Ranger outsell nearest competitor by more than 1000 vehicles in 2017
Customers are among biggest advocates and tell Ford why they chose Ranger
NEW ZEALAND, 10 January 2018 – As a reflection of the New Zealand lifestyle, it doesn't get better than the Ford Ranger
With final sales figures in for 2017, the Ford Ranger with more than 9000 sold in 2017 has notched up its third year in a row as overall best-selling new vehicle for the year. It was also the fourth year in a row the Ford Ranger was New Zealand's favourite ute.
"It's a fantastic result for the Ford Ranger – third year in a row as NZ's overall best-selling vehicle. We'd first of all like to thank our customers for choosing Ford, our great dealer network and of course the engineers that built such a good truck," said Simon Rutherford, Managing Director Ford New Zealand. "The engineers certainly continue to get the recipe right with the Ranger. Then again they're from the same company that built the F-150 and that truck is going on its 43rd year at number one. Ford does know a thing or two about making great trucks."
What are Ranger customers saying?
Ford New Zealand recently conducted a survey of NZ Ranger customers to get more insight into what they liked about the Ranger, why they chose Ranger and also what they wanted improved with the Ranger.
Interestingly, the feedback showed that while it's reassuring to some that it's a best seller and to see so many Rangers on the road, what matters most is that the Ranger is the best vehicle for their lifestyle and work.
They love their Ford Ranger because it's a great all-round ute with outstanding driving capability and towing capacity – being the best-seller wasn't necessarily a factor.
"Being the number one ute certainly gets us excited but for customers it's more about overall performance, capability and being the best ute for what their lifestyle entails," said Jeremy Nash, Marketing Manager, Ford New Zealand. "Overwhelmingly, Ranger drivers love the outdoors. Almost 75 per cent of Ranger customers cited fishing, boating, hunting and general outdoor adventures as among their favourite interests and the Ranger was the best match for those interests."
The third most popular reason customers chose the Ranger was that it also suited their families, which made the 5 Star Safety rating an important requirement.
"If you took even a brief look around on our roads over Christmas, you would have seen countless ways the Ranger is out there supporting the Kiwi lifestyle – fishing, boating, family road trips, and every other outdoor adventure. That's what has made the Ranger the Kiwi favourite," added Nash.
2017 award makes it six in a row!
In addition to customers, media have also given the Ford Ranger numerous accolades. At the end of 2017, the Ford Ranger brought in the Automobile Association and Motoring Writers' Guild Best in Class 2017 award – the sixth year in a row it has won the award.
News